Toppers, inclusions offer a tasty and efficient way to add on-trend seafood, fish, and shellfish to restaurant menus.
Top it off with seafood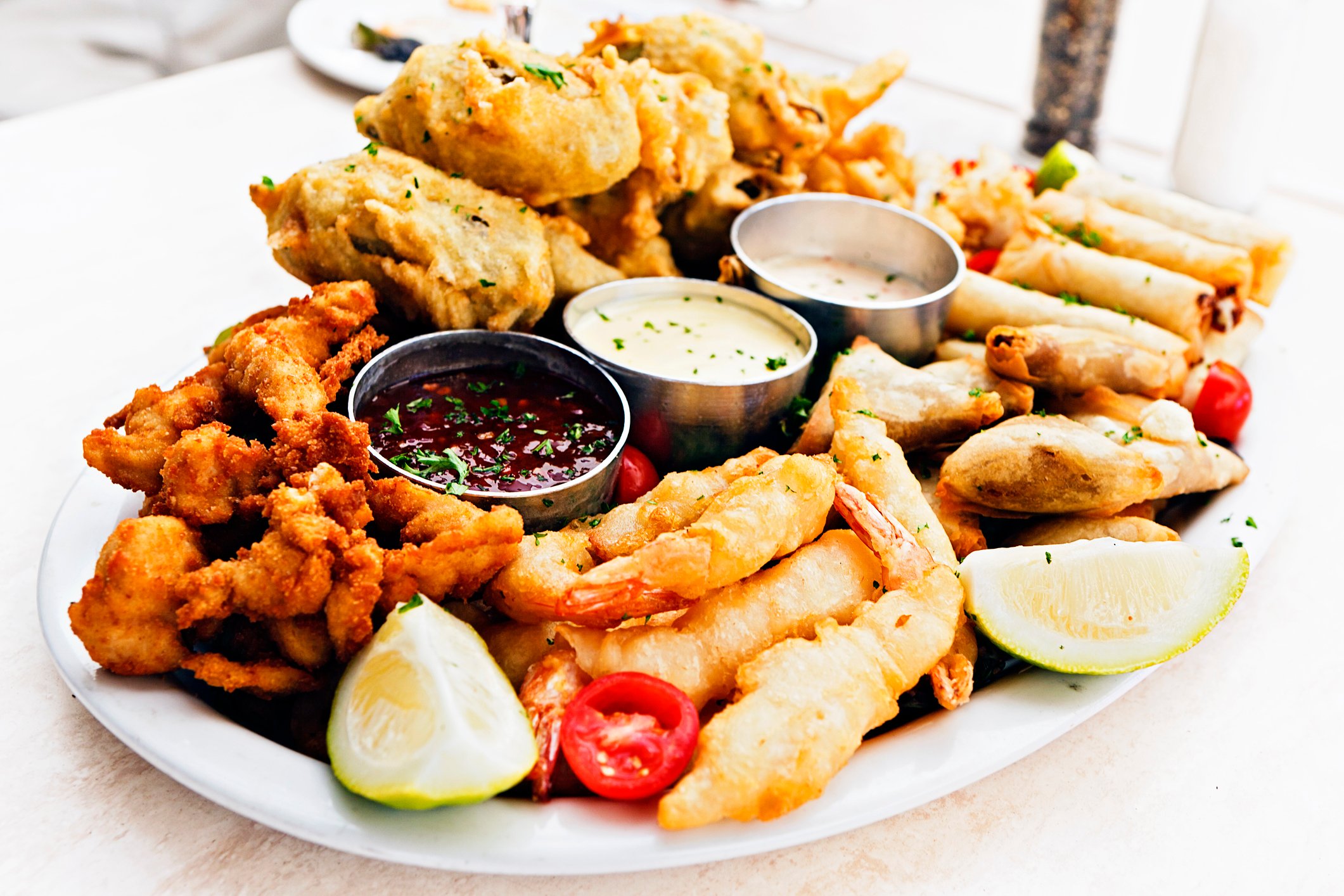 In today's fast-paced restaurant industry, creating singular seafood dishes from scratch isn't always possible or even optimal.
Fortunately, the wealth of high-quality frozen fish and shellfish products available today provides a quicker, easier way to create distinctive seafood selections — simply enhance existing menu items by adding flavorful fish and shellfish.
Hooking consumers with seafood
Finding more efficient means of adding seafood to the menu is not only operationally savvy, but it also meets the desires of today's consumers, many of whom are big fans of fish and shellfish.
According to the latest Datassential Seafood Keynote report, salmon and tuna remain the most loved and by far the most menued species of fish in the U.S. That said, more consumers love shellfish — especially shrimp — than they do most varieties of fish, even salmon and tuna. Shrimp is the No. 1 ranked shellfish, with 50 percent of consumers having an affinity for it.
Consumers perceive fish and shellfish positively for their flavor and health profile. They view fish and shellfish as a healthful mealtime choice, in part because they tend to be low in fat and cholesterol, and high in protein, essential vitamins, minerals, and omega-3 fatty acids.
Additionally, sustainability is on consumers' minds. They increasingly want to know where their food comes from and the impact it has on the environment. Frozen seafood can reach consumers by ship, rail or truck with significantly lower environmental impact than non-frozen fish, which has to be shipped by air, according to a National Geographic article on the benefits of frozen seafood.
Operators who find more and easier ways to incorporate sustainable seafood and fish on menus can create an important point of differentiation for their restaurants.
Top this or that
Just about any dish can be elevated by topping it with seafood. Load up basic potato skins with seafood stuffing to turn them into seafood skins? You bet. Turn a bowl of basic greens or an appetizer salad into a hearty seafood salad by topping it with jumbo breaded shrimp? Yes, please. The options are endless. Below are other flavorful seafood topping ideas:
Bowl customers over by offering breaded mini shrimp as an add-on to a

basic rice bowl to create a tasty fish bowl.
Transform chicken Alfredo into seafood Alfredo by switching out chicken for shrimp in this creamy favorite.
Expand your burger options by replacing a beef patty with a salmon patty on a bun. • Add a crunchified burger to the lineup by topping a basic beef burger with breaded butterflied shrimp or a scoop of crispy calamari rings.
Showcase seafood at breakfast
Although most often thought of as lunch and dinner fare, seafood has been experiencing major growth during the breakfast daypart of late.
According to Datassential, 90 percent of operators serve seafood at lunch and 72 percent at dinner. Meanwhile, in 2017, fish appeared on 44 percent more breakfast menus than it did just a decade prior. During the same period, shellfish could be found on 40 percent more breakfast menus.
Whether your restaurant is a grab-and-go or a casual sit-down affair, incorporating fish or shellfish into morning meal items is easy and can be an effective way to add interest and value — and increase your check average. Try one of the seafood serving suggestions listed below:
Seafood Benedict. A major driver of the growth in seafood at breakfast. Layer a traditional Eggs Benedict with shrimp or salmon, or skip the bread base in favor of crab cakes.
Lobster Breakfast Wrap. Luxury-meets-convenience when chunks of lobster are folded into scrambled eggs, topped with an avocado cream and chopped tomato, and wrapped in a flour tortilla.
Elevated Omelet. Your standard omelet rises to the next-level with the addition of shrimp — another big driver of breakfast seafood growth — or crabmeat.
Seafood Hash and Eggs. Bacon, potatoes and poached eggs easily mingle with chunks of flavorful salmon or crab.
Add visual interest
Garnishing a dish with an attention-getting seafood topper also has been found to be a successful tactic for menu makers. According to the Datassential report, many high-scoring seafood items boast an over-the-top presentation or showcase trendy or premium ingredients.
Consider adding one or more of this kind of next-level option for more adventurous customers. Think of a vertical shrimp or scallop skewer served atop a filet mignon, or a sky-high seafood salad presented parfait style in a glass or Mason jar.
It's clear that having an array of high-quality frozen seafood products at the ready provides operators with exponential possibilities for creating craveable, on-trend seafood dishes without all the effort of starting from scratch or the instability of perishable products. The question is, how will you leverage seafood as a topper or inclusion on your menu?
Looking for more inspiration?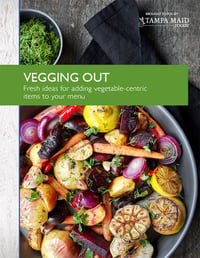 See our infographic to see how these tips can be applied to your kitchen! Or download our Vegging-Out White Paper, to learn what consumers expect from meatless meals plus fresh ideas for adding vegetable-centric items to your menu.