Consumers' hunger for value-priced appetizers, small plates.


Appetite for Apps
Whether it's to try something new, control the size of a portion or simply share a dish with a friend, consumers are ordering appetizers and small plates when dining out in restaurants.
Thirty-nine percent of customers order appetizers and about 30% order small plates on all or most of their restaurant visits.1
Customers tend to order apps and small plates when visiting full-service restaurants, which are far more likely to menu them than their quick-service or fast-casual counterparts, according to Chicago-based research firm Datassential MenuTrends' Appetizer Keynote.
Additionally, customers say they would like to see even more small plates at full-service restuarants. According to Technomic's 2017 Starters, Small Plates & Sides Consumer Trend Report, 43% of consumers would like more full-service restaurants to offer small plates.
"Preference is growing for meals that include several smaller-portioned or shareable dishes instead of those focused on a single entree," Kelly Weikel, director of consumer insights at Technomic, said in a statement. "Small plate and appetizer bundles, samplers and more innovative side dishes are trending as consumers increasingly opt for meals that feature a variety of flavors."
Yet, experts also warn that today's consumers are concerned about how much they spend when eating out and so are looking for more value at restaurants. Therefore, operators who are looking to capitalize on the appetizer and small plate excitement first need to understand what "value" means to their customers.
Sources: 1The National Provisioner, "Snacks, sides and appetizers offer a side of meat to dinner platters," January, 11 2016.
Value Defined
For today's consumers "value" doesn't only mean low price, Datassential found. What they are really looking for is "great taste and quality for the price."
Famous Dave's of America recently revamped its menu of appetizers and small bites with an eye toward great-tasting items that hit its customers' sweet-spot pricing.
"When we began ideating around a revamp of our appetizers and small bites we focused on craveable items we could execute at a high level while also hitting a price point that encourages the guest to give it a try," says Geo Concepcion, chief operating officer at Famous Dave's."
The new items, which were launched in October, include:
chili cheese fries
hand-breaded chicken tenders
barbecue nachos
barbecue mac 'n cheese.
To inspire its customers to try the new items, the chain decided to offer them at lower-price points — between $4 and $7.
Different Tastes
"Customers want to try different items and mix in different tastes, so it's important that they can do this with appetizers while still staying in a reasonable price point," adds Concepcion.
So far this price-value approach is working for the 180-unit barbecue chain, which reports an increase in dine-in lunch check averages since launching the new offerings.
Dallas-based TGI Friday's has had success with its Endless Apps, which for around $10 offers customers unlimited refills on appetizers. They include:
loaded potato skins
barbecue chicken flatbread
pot stickers
boneless buffalo wings
meatballs
Originally offered as an LTO in 2014, and then featured off and on over the years, the casual-dining chain moved the popular promotion to the permanent menu in 2017.
With about a third of consumers saying they typically order their restaurant meals with some sort of customization, according to the latest research from Technonmic, some major chains are offering flexi-apps. For example, Red Lobster allows guests to create their own appetizer plate, choosing a choice of any two or three items, including:
clam strips
mozzarella cheese sticks
chicken breast strips
lobster- and crab-stuffed mushrooms.
With multiple items, the plates also have the bonus of being sharable.
Sales-boosting Menu Additions
What should operators add to apps and small plates to boost sales and meet consumers expectations of price-value?
When they want appetizers, consumers reach for easily shareable fingers foods. According to Datassential, among the top appetizers and small plates eaten away from home are:
French fries
chips and salsa
wings
onion rings
fried cheese sticks
chicken strips.
Also, popular are classic finger foods that are familiar but also feature a fresh twist. Recent examples on full-service menus have included bacon-stuffed tater tots and spinach artichoke dip with aged parmesan and chopped kale.
Price It Right
No matter what apps or small plates operators choose to offer, pricing can be tricky. With consumers' desire for higher quality and premium ingredients, food costs for many appetizers and small plates can come in about the same as an entrée — on average, about 31%.
Menu experts say that paying close attention to food costs as well as ensuring consistent portion control are key to maximizing profits.
Looking for more inspiration?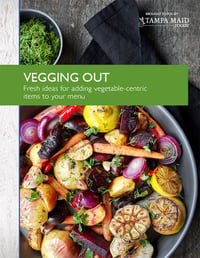 See our infographic to learn more about consumers hunger for value-priced appetizers! Or download our Vegging-Out White Paper, to learn what consumers expect from meatless meals plus fresh ideas for adding vegetable-centric items to your menu.