African, Mexican food and flavors rank high among those ethnic trends influencing menu items.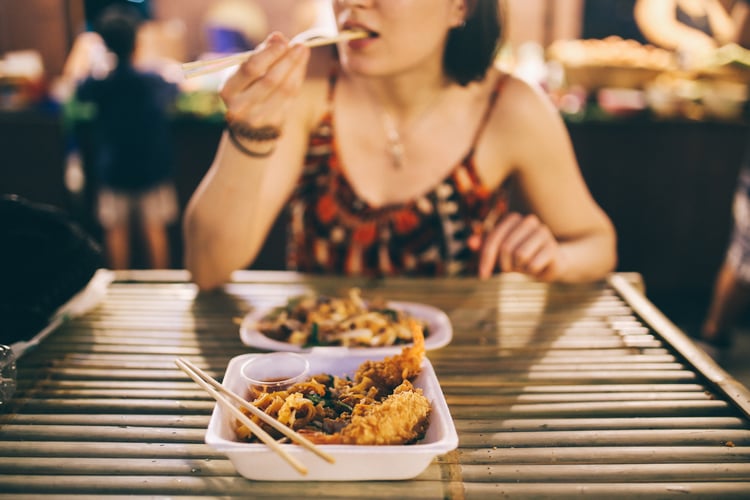 Small plates and appetizers are getting considerably more exciting as chefs respond to growing consumer demand for bolder, more adventurous flavors from around the globe.
Among the top international culinary influences gaining traction on appetizer and small plate restaurant menus are African food and Mexican food.
African cuisines, condiments and spices trended across National Restaurant Association's What's Hot 2019 Culinary Forecast. Specifically, chefs identified North African cuisine as today's "hottest" global favor.
Meanwhile, Mexican ingredients and preparations already rank among the fastest-growing culinary influencers when it comes to devising small plates, according to Technomic Inc's. 2017 Starters, Small Plates and Sides Consumer Trend Report.
Younger guests driving changes
Younger consumers — millennials and Gen Z — are driving the demand for more ethnic food appetizers and small plates. According to Technomic:
51% of men and 53% of women aged 18 to 34 want to see restaurants offer more small plates with new and unique flavors, compared to just 37% of men and 48% of women over 35 years old
50% of men and 48% of women aged 18 to 34 are craving new and unique appetizers, compared to 37% of men and 41% of women over 35
Part of the appeal is the lower cost and shareability of appetizers and small plates, which make it less risky for consumers to experience new global flavors.
Adding African food
To add African flavors and food to a restaurant menu, chefs need not immerse themselves fully in the diversity of the cuisine. The easiest way to allow chefs the freedom to experiment and introduce diners to African — and other unfamiliar international flavors, for that matter — is with spice blends.
"Spice blends in particular are an area of opportunity for brands as they can take some of the guess work out of cooking," said Caleb Bryant, Mintel senior foodservice analyst, in Mintel's 2018 U.S. Flavor Trends report.
Among the versatile North African spice blends to pair with various foods are:
Berbere. An all-purpose Ethiopian spice blend containing ginger, basil, chili peppers and garlic. It is traditionally used in stews such as beef, chicken, lentils and eggplant.

Serving suggestion: Add Berbere spice blend to meat, chicken or vegetable dishes, or serve tableside to sprinkle some heat on fried green beans or zucchini bites.

Ras el hanout. A North African spice mix traditionally made with high-end spices — its name literally translates to "top of the shop" — such as cardamom, cumin and ginger.

Serving suggestion: Try this curry-like blend on just about any meat or fish as a rub or marinade, or serve tableside as a flavorful dipping sauce for pickle fries or breaded shrimp.
Operators can also add African flavor with a signature ingredient.
Piri-piri pepper. Also known as African bird's eye chili, this spicy pepper grows all over South Africa. It is a key ingredient in grilled piri-piri chicken, the street-food favorite made by marinating chicken in a blend of the pepper, garlic, onion and other ingredients.

Serving suggestion: Rub or marinate chicken wings with this spicy pepper before frying, or serve the sauce tableside as a way to add extra flavor and spice to everything from potato skins to chicken tenders and breaded oysters.
Menuing Mexican food
Traditional Mexican food possesses a distinctive flavor profile made up of several common ingredients, including:
Garlic
Onion
Spices such as chili powder (traditionally a blend of dried, powdered chiles, cumin and oregano), and chipotle (a dried and smoked jalapeño)
Cocoa, which adds a rich, warm flavor to preparations like mole, a thick sauce that is often served over chicken
To create authentic Mexican flavor, operators can employ combinations of these ingredients to flavor a range of meats, seafood and vegetables — think chili powder-dusted fried shrimp or mole chicken tenders.
For restaurateurs and chefs interested in taking Mexican flavor even further, they can experiment with chamoy, a Mexican sauce made by blending chili powder with pickling liquid used to preserve fruit, according to Datassential FoodBytes: 2019 Flavors to Watch.
Mexicans use chamoy — an intense, fruity, sweet, sour and spicy condiment — to make everything from chamoyadas (shaved iced drinks), mangonadas (mango sorbet drinks), paletas (ice pops) and as a topping for fresh fruit like watermelon.
Whether made in house or bottled, chamoy can prove to be a unique and highly versatile sauce. It also is available in paste form, making it easy to add authentic Mexican flavor to a variety of small plates and appetizers. Restaurants might want to explore serving chamoy as a sauce for rice and bean bowls or as a dressing for salads.
As the younger generation of adventurous consumers continues to seek out singular flavor experiences, Kalsec, a global producer of natural spice and herb flavor extracts, colors and antioxidants, predicts that there will be even more opportunities for restaurants to experiment in the future.
By experimenting with on-trend global flavors, operators can easily create unique and hard-to-replicate appetizers and small plates that differentiate their menus and satisfy consumers' craving for something new and different.
Looking for more inspiration?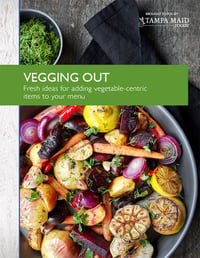 See our infographic to see how these flavors can be applied to your menu! Or download our Vegging-Out White Paper, to learn what consumers expect from meatless meals plus fresh ideas for adding vegetable-centric items to your menu.