Experience the power of putting plant-based foods front and center on menus.
Veg it forward with plant-based dishes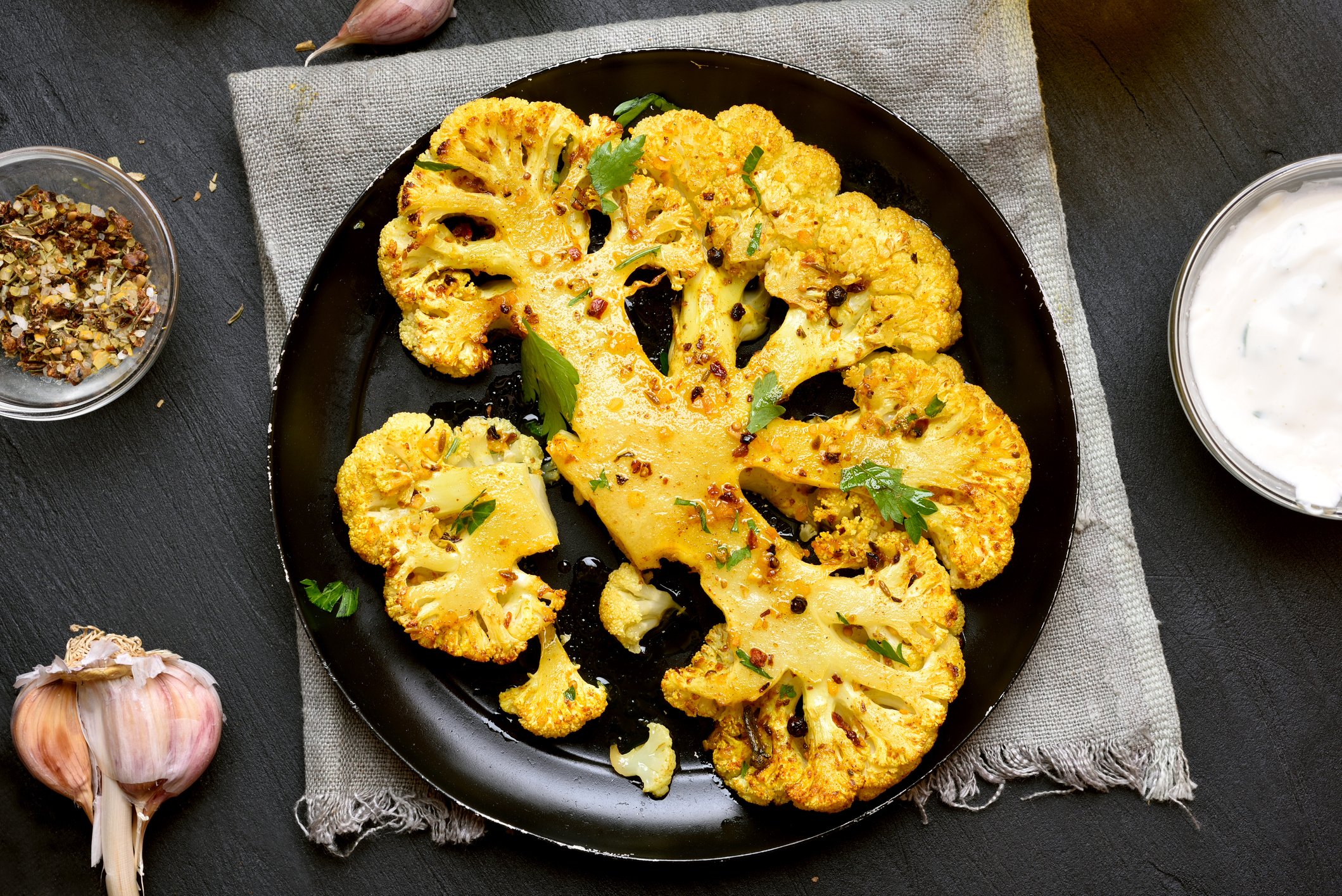 Americans no longer have to be told to "eat their veggies," as many are increasingly seeking to consume more vegetables, as well as fruits, grains, seeds, herbs and other plant-based ingredients. Restaurant operators whose menus include veggie-forward dishes are well positioned to meet the demands of — and reap the increased sales benefits from — diners looking to eat more plant-based foods and beverages.
The trend, in fact, continues to gain traction across the industry. According to the National Restaurant Association's latest "What's Hot Culinary Forecast," veggie-forward cuisine ranked No. 8 out of 140 industry trends.
"Plant-based alternatives, veggie carb substitutes and globally-inspired menu items — already popular in consumers' own homes — are now poised to ignite sales at restaurants and food service operations," says Hudson Riehle, senior vice president of research at the National Restaurant Association.
Additionally, 54% of consumers say they would like to eat more plant-based foods and beverages, according to the Hartman Group reports: "Transformation of the American Meal 2017" and "Health and Wellness 2017."
Hartman data also reveals that baby boomers are most interested in making plants a bigger part of their diet, with 58% of those polled saying they want to consume more plant-based foods and beverages. Younger generations also show strong interest, with 52% of millennials and 52% of Gen Xers saying they would like to eat more plant-based foods and beverages.
Next-gen veggies
Since National Seafood Month was proclaimed by Congress more than a quarter century ago, savvy restaurant operators have been serving up — and heavily promoting — all manner of seafood feasts, festivals, and limited time offers.
In years past, Captain D's — which operates more than 550 fast-casual seafood restaurants, mostly in the Southeast — has invited customers to "Celebrate National Seafood Month with D's," with a coupon for its Deluxe Seafood Platter and other limited time offers.
This year, in honor of its 50th anniversary, Captain D's has been running an array of limited time offers, such as the Ultimate Shrimp Feast of five meals, including Extra Crispy Shrimp and Creamy Shrimp Scampi; and Lobster & Crab Celebration, which is available now through Sept. 23. It includes items such as a Crab Cake, Shrimp and Fish Meal; Lobster Rolls; a Lobster Bites, Fish and Shrimp Meal; and a Six-Piece Lobster Bites.
Tampa, Fla.-based Bonefish Grill, a polished casual-dining seafood chain with more than 200 restaurants nationwide, celebrated National Seafood Month last year by offering a three-course dinner special every Thursday during the month of October. The chain has also promoted periodic species feasts, such its Bang Bang Shrimp Menu, in which it offered an entire menu dedicated to an array of specials featuring the crispy shrimp tossed in its signature creamy, spicy sauce.
These and other restaurants return to seafood feasts, festivals, and limited time offers — often tweaking them, adding new items — year after year because they work to draw attention to their brand, and drive traffic, sales and trial.
Seafood-centric festivals
Not so long ago, offering a vegetable plate or pasta primavera was sufficient as vegetarian or vegan menu options. Today, however, vegetables aren't just for vegans or vegetarians, and expectations are far higher. To make plant-based menu items work, experts say restaurants must first and foremost make them "crave-worthy."
Below are three tips for creating crave-worthy veg-forward, plant-based menu items:
Treat veggies like meat. Incorporate ingredients that mimic the same meaty, savory texture as meat. Think cauliflower "steak," braised mushrooms or beefsteak tomato "tuna."
Upgrade favorite sides. Transform veggie side dishes that customers already crave into center-of-the-plate entrées.
Showcase indulgence. Just because they want to eat their veggies doesn't mean diners always want "health food." Be sure to include on your menu indulgent options, too. Think appetizers such as breaded zucchini bites, fried green tomato

es

or breaded pickle chips.
The ingredients operators focus on will depend on how adventurous their customers are — or aren't. To create crave-worthy (and perhaps even Instagram-worthy) plant-based dishes, operators might consider adding as a main dish or special, one of the on-the-rise plants below:
Maitake (or Hen of the Woods) mushroom. A mushroom that looks a bit like a head of brown broccoli florets with an intense, meaty taste.

Forty-two percent of consumers know it; 23% have tried it; 14% love it or like it.
Roast it, sauté it or grill it, and then put a sauce on it.
Seaweed. Numerous varieties, such as nori or wakame

, are available in soft to hard formats.

Seventy-seven percent know it; 34% have tried it; 19% love it or like it.
Serve nori sheets as a crunchy, salty bar snack or make a savory salad out of wakame.
Ube. A sweet, mild purple yam popular in Filipino cuisine.

Thirteen percent know it; 5% have tried it; 3% love it or like it.
Use Ube to make vibrant-colored potato chips; roast it with mushrooms to make a hearty salad or use it to flavor ice cream for an unusual and eye-catching dessert.
Source: Datassential's FLAVOR database
Increasing interest
Whatever plants and vegetables operators choose to menu, they will want to be sure to promote them in ways that appeal to diners.
"Plant based" is the fastest-growing menu term, experiencing triple-digit growth, according to Datassential. Yet, a recent Datassential Food Navigator newsletter reveals that consumers' interest in ordering plant-based, center-of-the-plate items increases when operators employ poultry, fish or meat vernacular to describe the dishes.
Additionally, this trend isn't only about health, say experts. Among those serving plant-based foods, few are touting them as being healthful. More are focused on flavor, since pushing them as healthy, vegan or vegetarian can turn off many diners.
There are lots of options for restaurants eager to attract consumers interested in eating more plant-based foods and beverages. All operators have to do is to provide a few good reasons for these consumers to "eat their veggies" — then sit back and watch the visits and sales rise.
Looking for more inspiration?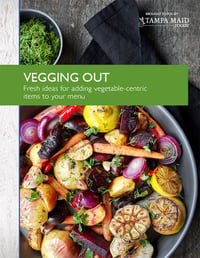 See our infographic to see how these tips can be applied to your kitchen! Or download our Vegging-Out White Paper, to learn what consumers expect from meatless meals plus fresh ideas for adding vegetable-centric items to your menu.