Familiar dishes can be made more flavorful and distinctive with the addition of global flavors and exotic ingredients.
Spicing up menu options
Whether educated by television or actual travel to far-away lands, American consumers seem to be endlessly curious about the cuisines of other countries. Fortunately for them, chefs across the United States are equally tantalized by the tide of global flavors and exotic ingredients flooding into the country and the chance to infuse small plates, appetizers, entrées, sides and even desserts with their vibrant flavors. Familiar dishes are now made new with the infusion of harissa from North Africa, chipotle from Latin America, gochujang from Southeast Asia and curry from India — and customers are clamoring for more. "The American palate is becoming more sophisticated, and more people are becoming willing to try new things," says Annie Roberts, senior vice president, NPD SupplyTrack. "It's definitely a trend that I think a lot of restaurant companies can cash in on."

Sauces: The bridge to new and exotic flavors
Since most diners warm up to exotic tastes gradually, chefs are wise to finesse introductions to new ingredients using familiar flavors and foods. A recognizable sauce boosted with vibrant, global flavors makes shareable dishes and small plates such as fries, wings, breads, fried shrimp and vegetables easily approachable and modestly novel. For example:
BJ's Brewhouse's Brussels sprouts are lashed with honey-Sriracha sauce, while its avocado egg rolls are stuffed with chipotle peppers and drizzled with sweet tamarind sauce.
P.F. Chang's shareable fried cauliflower tempura is served with spicy-
Brick House Tavern + Tap's seven-layer dip is built on white bean hummus, yogurt, tomatoes, avocados, cheddar, olives and spiced with North African harissa. Harissa appears again in a cilantro-ranch dressing for its chicken and duck wings.
Sauce on Buffalo Wild Wings' Blue Moon BBQ wings is accented with Valencia orange peel and coriander.

"We're seeing global influences popping up everywhere on menus," says Katie Sutton, research and development chef for Food and Drink Resources, a Denver-based consultancy. Everywhere you look, Sutton says, you can see how restaurant foods are being impacted by global flavors. "I love what this is doing to our food."
In developing menus for restaurant chains, Sutton helps to inform chefs about the growing palette of global flavors and exotic ingredients now available to them.
"Sometimes my role is just to make the introduction," she says. Among her current favorite combinations:
Turmeric and ginger, "which I blend with yogurt for a savory sauce."
Chermoula, a paste "that's heavy on saffron, which I blend into a broth or sauce to make it bold."
Gochujang: "At Native, a restaurant in Santa Monica [Calif.], the chef makes a rabbit in sugo [a traditional Italian tomato sauce] and seasons it with gochujang. That's a super-spicy shift from what you'd expect from sugo."

Adventure on a plate
Not surprisingly, young Americans most eagerly seek exotic flavors. According to restaurant researcher Datassential, 54 percent of consumers make an effort to try global foods after hearing about them, but 68 percent of millennials and Gen Z consumers are most likely to try them. Nor are members of the old guard total slackers: Fifty percent of Gen X and 44 percent of boomers will go out of their way to try something new. When they get there, Datassential says, they're finding plenty of new culinary experiences to sample. According to recent research, the appearance of the following five spices and/or flavors on U.S. menus has increased 89 percent in the past year at chains with 50 or more units:
Harissa is mentioned on 3 percent of menus, up 42 percent since 2014.
Turmeric is mentioned on 3 percent of menus, up 166 percent since 2014. • Za'atar — a Middle Eastern blend of dried spices — is mentioned on less than 1 percent of menus, but its use has risen 200 percent since 2014.

Gochujang is mentioned on 2 percent of menus, an increase of more than 200 percent since 2014.

Fenugreek is cited on 2 percent of menus, a 24 percent increase since 2014.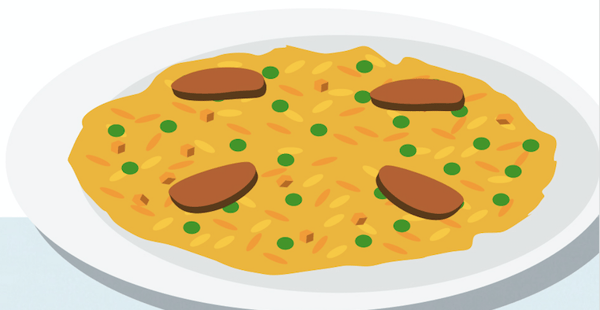 Roberts says NPD tracking of actual restaurant purchases of exotic spices can verify these increases by tracking broadline foodservice distributor purchases.
"This isn't a matter of looking at menus and seeing where they're showing up. We have a solid idea of exactly how much is being purchased and used," Roberts says. "When we see this data, we know consumers are craving the real thing when it comes to these kinds of spices."
And, unquestionably, chefs and restaurateurs will continue to cater to these new, more adventurous tastes as consumer demand for exciting, heightened flavor experiences grow across the U.S.
Looking for more inspiration?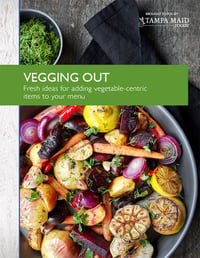 See our infographic to check out more global flavors on the rise. Or download our Vegging-Out White Paper, to learn what consumers expect from meatless meals plus fresh ideas for adding vegetable-centric items to your menu.