By using a variety of spice and seasoning selections, operators can enhance their
menu options with unique global flavors.Consumer demand for global flavors is on the rise. Spice up your menu with some of the fastest growing flavors from around the world, including"
Harissa
Sesame Oil
Tahini

Looking for more inspiration?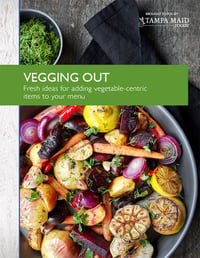 See our blog post to learn how to incorporate these global flavors into small plates and appetizer menus. Or download our Vegging-Out White Paper, to learn what consumers expect from meatless meals plus fresh ideas for adding vegetable-centric items to your menu.