Plating, garnishing and other tips and tricks for creating Instagrammable dishes that drive sales.
Ready for the 'gram?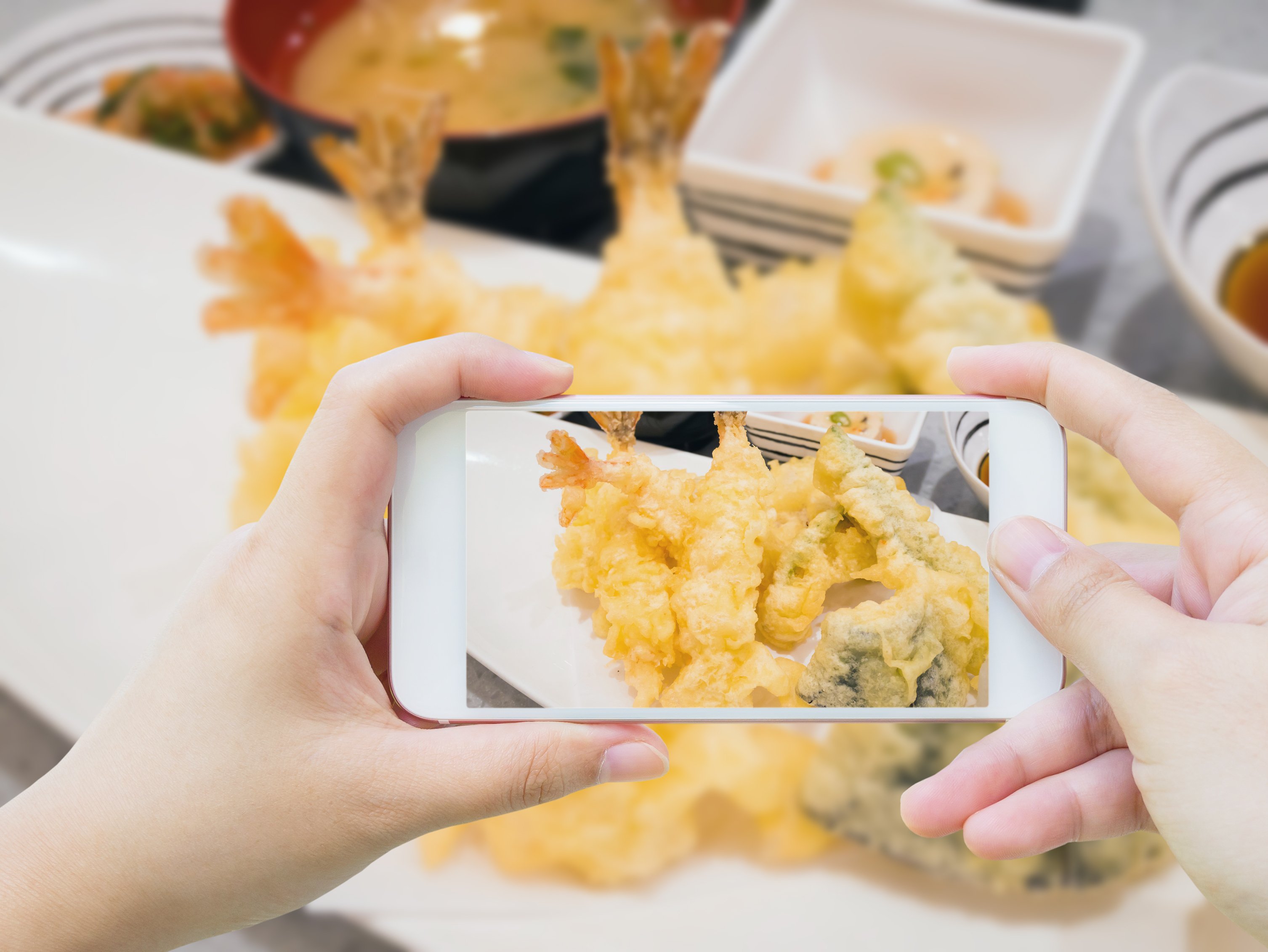 With millennials, Gen Z and other digital-savvy generations way into Instagram, documenting their food as well as exploring the photo-sharing platform to decide where they will eat next, it's becoming essential for restaurants to make their food Instagrammable and photogenic — read: Insta-ready.
Eighteen- to 24-year-olds, also known as Generation Z (Gen Z), have one of the highest shares of meals eaten at restaurants and account for 75 percent of all Instagram users. More than half of U.S. millennials — predicted to become the biggest spenders at restaurants over the next decade — are also active on the platform.
According to a new study by Maru/Matchbox, 69 percent of millennials take a photo (or a video) of their food before eating. So do 45 percent of adults aged 35 to 49 and 21 percent of adults 50 and older.
There's even some science behind why food photos motivate people to eat. According to a study conducted by the National Center for Biotechnology Information, ghrelin levels — the hormone that tells us we're hungry — increase after viewing photos of food.
Additionally, people remember information — like a restaurant's name, location or a menu description — longer when presented with text and relevant images (as in an Instagram post), as opposed to text- or audio-only. According to a CBRE report Food In Demand: Consumers Predict, when presented with text and relevant images, people can retain up to 65 percent of the information presented three days later, compared to just 10 percent when they read or listen to an audio version of the same information.
While having food that is photographable and shareable on social media may seem like something restaurants can take or leave, many restaurants are deriving big benefits from exposure on Instagram. For example, research shows that Instagram is helping consumers to discover new restaurants.
The majority of consumers find new restaurants the old-fashioned way — word-of-mouth recommendations from friends or family. However, Instagram is cited as a source about 10 percent of the time, according to research from SevenRooms, a provider of restaurant reservation systems.
What then makes restaurant food photogenic? How can your restaurant make its dishes Instagrammable? Below are four key tactics for creating snappable, shareable and Instagrammable dishes that drive visits.
1. Plate the rainbow
As much as possible, incorporate colorful ingredients into your dishes:
Add heirloom tomatoes in bright red, yellow and orange to a plate of fried shrimp or breaded flounder.
Top a burger with avocado and tomato, and pair with a side of fries made from purple, orange and white potatoes.
Put on the menu a milkshake or ice cream sundae outrageously decorated with colorful candies, syrups and more.
2. Add creative garnishes

You don't have to retool your whole menu to add photographable flair — just adding a bold, unexpected garnish can do the trick.

Add a pop of fresh herbs or edible flowers to meat-based or fried seafood dishes. Think a mix of chopped basil and parsley atop a basket of fried calamari, or a pat of nasturtium butter and a red, purple or orange nasturtium blossom atop a sirloin steak.
Put sauces — such as cocktail, sriracha mayo and chimichurri — in squirt bottles, and use them to create colorful designs on dishes.
Take cocktails (and mocktails, too) to new heights by swapping out a typical orange wedge for a bright-red blood orange wheel; or change out traditional sea salt for Himalayan pink salt around the rim of a margarita.
3. Do the dishes
The perfect backdrop can make dishes' ability to stand out or end up on Instagram. Sure, matte white plates and bowls are staples for photographing food, but more Insta-savvy restaurants are also investing in all kinds other serveware to make their dishes demand attention. A few popular examples include:
Plate foods and dishware in complementary colors — those on the opposite end of the color spectrum, such as green salad on a red plate, or a purple plate with a crab cake on a yellow potato roll.
Slate slabs make a solid foundation for cheese boards or other similar dishes. The ability to write on with chalk the names of cheeses, or messages to guests, is a bonus.
Tea towels in colorful stripes or simple patterns easily dress up basic dishes, like monochromatic seafood stews or mac and cheese.
Colorful ombre drinking glasses add an edge to any beverage. Extra props if you spear the drink garnish using a whimsical cocktail pick, topped with, say, pineapples or silver skulls.
4. Make it special

Limited time offers of unique menu items that give people something to talk about — and inspire trial from regulars and newcomers — have proven to be Instagram gold. Consider, for example, Starbucks' new Tie-Dye Frappuccino, a fruity drink with red, blue and yellow tie-dye swirl topped with whipped cream, inspired by the coffee-chain's oft-'grammed Unicorn Frappuccino. Or chew on Popeyes' 24-karat gold battered boneless wings created last year in honor of the chicken chain's 3,000th location.

With an understanding of the importance of making restaurant food Instagrammable and photogenic and a pocket full of tactics for transforming just about any food or drink into an appetizing post, go ahead and get started — you're ready for the 'gram!
Looking for more inspiration?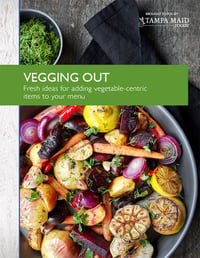 See our infographic to see how these tips can be applied to your kitchen! Or download our Vegging-Out White Paper, to learn what consumers expect from meatless meals plus fresh ideas for adding vegetable-centric items to your menu.