Flavor, color and texture.
These are the main things to consider when pairing sides and mains.
In addition to keeping these charactersitics in mind, David Spirito, Senior Director of Culinary Innovation at Fridays goes over 4 tips. Plus, find out the top sides to consider when menu planning.

Looking for Additional Inspiration?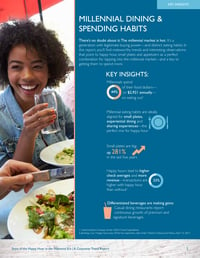 Get more examples of how Apirito is creating partnerships on the plate, or download our State of the Happy Hour Trend Report to learn how to tap into the millennial market with small plate innovations.