Creative & flavorful bites are key to bar menu success.
Chefs are making several upgrades to their bar menus. Menus are featuring more craft cocktails, and great tasting beers and wines. Chefs are also adding smaller, well-crafted dishes that can be paired with these offerings.
These upgrades, are featuring more unique & premium ingredients.
Take a look at the infographic below to see the latest small plate trends including:
Top Ingredients
Most Mentioned Ingredients
Fastest Growing Ingredients

Looking for Additional Inspiration?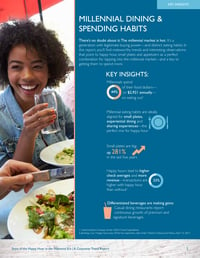 See what other chefs are doing to innovate their menus, or download our State of the Happy Hour Trend Report to learn how to tap into the millennial market with small plate innovations.