The catering industry is presenting new and exciting opportunities for foodservice operators!
Check out some of these best practices and tips on how to implement catering to a foodservice business, including:
Catering industry stats
Challenges
Tips to maximize catering efforts

Looking for more inspiration?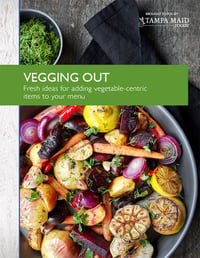 Check out our blog post that gives additional tips and insights on how to implement catering successfully. Or download our Vegging-Out White Paper, to learn what consumers expect from meatless meals plus fresh ideas for adding vegetable-centric items to your menu.