Operators are finding sucess with side dishes.
Not only do these small plates provde an opportunity to showcase some creativity and imagination, they can also:
Enhance the value perception of a dish
Be a standalone item
Be combined for a full meal
Take a look at our infographic for more details on how veggies, protiens, and flavors can get your side dishes to take center stage.
Ready To Get Creative with Small Plates?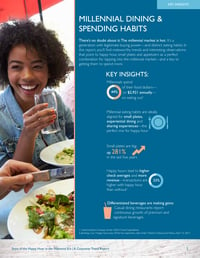 See what other chefs are doing to create innovative side plates, or download our State of the Happy Hour Trend Report to learn which trends to include in your next round of small plate innovations.