Veggie plates and appetizers are the trending way to drive sales through 2018 as consumers continue to migrate toward less traditional options.
Vegetable centric dishes are a strong opportunity for appetizers and small plates, with popular options including:
Brussel Sprouts
Shishito Peppers
Kale
Cauliflower
Keep reading for more ideas on how to incorporate vegetable-forward cusine into your menu.





Looking for more inspiration?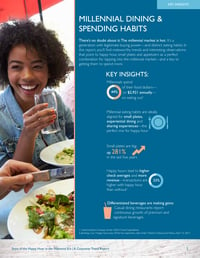 Our blog post dives deeper into how restuarants are differentiating their menus to drive sales with veggie centric small plates and appetizers. Or download our State of the Happy Hour Trend Report to learn more about this and how to tap into the millennial market with healthy appetizers.